About us, Welcome to businessideasfor.com's About Us Page. Read below to know all details of the website like What is the Website Aim? and also, know All Details of Admin and the Admins Point of View to create this website.
About Me
Hey friend
This is Ranjeet Nayak and I am a blogger and businessman
I help people make a piece of knowledge about business and marketing from our blogs
Aim of businessideasfor.com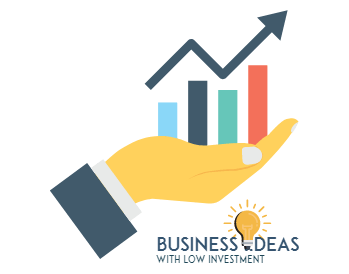 Welcome to businessideasfor.com, On this site, you can get any Online help that you need. Mainly if you struggle in your small business career then the businessideasfor.com site helps you to provide knowledge to improve your career in business and marketing.
Also, here you can get Personal reviews of your website by the Admin. So, if you have any doubts about your Business Knowledge then you can any time here.
Also, businessideasfor.com commits to all users to reply to all people who and Follow the website.
If you want any help on how to grow your business and where to invest money by the mutual fund can get help from the businessideasfor.com site. So, you just have to contact him by Contact form of the Website.
Learn How to grow your business and earn more money by marketing it, About us
I teach people how to grow their business and turn them
If you follow my blog, you will learn how to:
How to start your business and how to do marketing
And how to take risk in your business
And what should be the strategy of your business
Why are you deciding to start this business?
What will you do if you don't get success once to this business
Can I persevere through tough times?
Do I have the ability to conceptualize the whole of a business?
Do I have significant specialized business experience?
What will be the next plan after loss in business
If this failed, would you regret it?
And how to bounce back after loss in your business
About businessideasfor.com
Founded in 2021 by Ranjeet Nayak businessideasfor.com
When I am first started out, His passion for helping people online like those who faced problems like how to grow your own business, and How to earn short-term to long-term with the help of this website, how to grow, how to Invest, and marketing your business, and lots of things that about marketing. so that the businessideasfor.com website offers you all solutions to any Online issue. We now serve customers all over the world and are thrilled that we're able to turn our passion into our own website.
I hope you enjoy my services as much as I enjoy offering them to you. If you have any questions or comments, please don't hesitate to contact me. you can contact me at the Contact form of this website. Also, you can email at – admin@businessideasfor.com
Connect With Us on Social Media :-
Facebook : – RanjeetNayak09
Instagram : – RanjeetNayak_08
Twitter : – @RanjeetNayak09
YouTube : – Ranjeet Nayak
LinkedIn : – Ranjeet Nayak
Quora : – RanjeetNayak09
Email : – admin@businessideasfor.com
Sincerely,
"Ranjeet Nayak"