In the article, we will be taking a look at what is the core function of an enterprise platform is, and how it can help businesses in today's fast-paced world.
The most important function of an enterprise platform is that it can plug all your business desires into one platform.
It can connect your business to customers, suppliers, partners, and employees.
Enterprise platforms are not just a means to streamline operations; they are a tool for digitizing the way businesses operate in the modern world so that they're more efficient, cheaper, and more secure.
1
What is an Enterprise Platform: What does it do?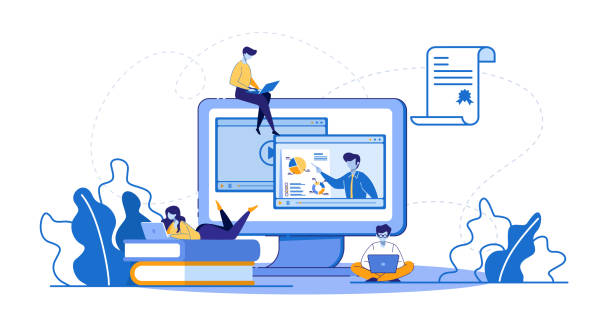 An Enterprise platform is a software application that provides SaaS (software as a service) functionality to multiple users in the same organization, department, or company.
They are often used by companies who have a need for more than one system to work together.
Typically they are an integration of software applications and services provided online or through the internet to provide a unified user interface.
Enterprise platforms may also incorporate third-party systems such as CRM, Cloud-Based ERP, HRMS, CMS, etc.
Depending on its usage, it could be defined as either a single application or a suite of applications working together.
Most commonly seen are ERPs like SAP ECC, Oracle EPM, JD Edwards, PeopleSoft, and Salesforce, but there are many others out there.
The common themes among these products are their ability to integrate with other internal systems within the firm and with outside sources, including customer relationships management, human resources, manufacturing, supply management chain, and financial regulations.
2
The Importance of an Enterprise Platform
There's no such thing as a perfect enterprise platform. But by using a CRM, HRMS, and ERP System from the same provider,
you will have an easier time managing your data in one location. This is important for recruiting, analytics, and customer service.
For example, if you use only one CRM, when you hire new employees, you'll have to manually input information about them into the database.
On the other hand, if you combine a Cloud-Based ERP with a CRM like Salesforce, you can manage both your sales and employee information at the same time.
You'll know exactly what each individual is doing and where they went wrong, and you won't miss any crucial details.
When combined properly, enterprise solutions allow businesses to run more efficiently, while providing the necessary tools to build long-term success.
3
Implementation of an enterprise platform
A Key Factor To Any Organization's Success is Its Implementation.
With the help of enterprise platforms, organizations can quickly and efficiently improve their operational efficiency and business Intelligence: Business results.
To enable enterprises to reduce their operational expenses, a major focus of enterprise platform development should be on achieving automation.
Large business enterprises spend a large amount of money and time on software implementations. It's not always easy to build or maintain a platform that works across different departments, devices, and platforms.
Enterprise Business platforms are software implementations that allow users to access the same data no matter where they are or what device they are using.
There are several benefits to implementing enterprise platforms such as ease of use and convenience but they also have high costs.
To keep up with the pace of technology, these enterprise platform implementations need to be continually updated and tested in order for them to work effectively for an organization.
Enterprises should consider outsourcing this testing and updating because it can significantly lower overall IT resource requirements.
4
How Much Does A Good Enterprise Platform Cost?
While most enterprise platform implementations do not cost much, they often require ongoing maintenance and upgrades. In addition, they can add substantial complexity to an already complex IT infrastructure.
So, before embarking on a project to implement an enterprise platform, make sure to understand the associated costs well.
You want to ensure that the solution you choose meets your needs now and in the future.
As companies grow bigger, so does their need for enterprise platforms and, as a result, the corresponding price tag for a quality control version.
Therefore, you should expect to pay more if you plan to start a CRM implementation early in a company's history versus after a few years of growth.
For example, when Google launched G Suite, it had an initial price point of $50 per user per month.
However, even though G Suite has been available since 2008, current pricing ranges between $3 and $5.95 per user per month depending on the features offered.
In the end, just remember that a good enterprise platform should provide value to an organization and offer significant competitive advantages.
If you don't find these characteristics in a product, then you might want to look elsewhere.
5
What is the Core Function of an Enterprise Platform?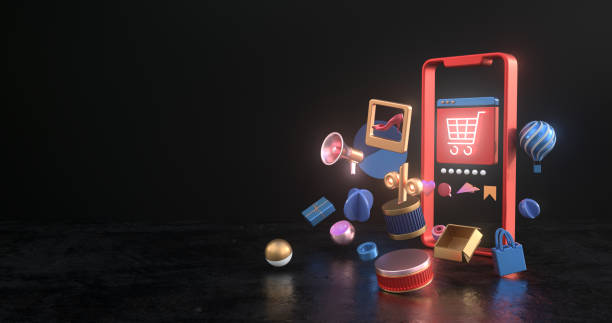 An enterprise platform makes it easy for an organization to store, manage, and access control data.
It can also be used for collaboration, customer relationship management (CRM), dashboards, social media marketing, and more.
To function properly the platform needs to have a robust system that is scalable and interoperable.
The following sections will help you better understand each of these terms:
‣ Scalability means being able to meet any demand the business may face. With scalability comes flexibility and adaptability so that changes can be made quickly and easily.
‣ Scalability typically involves having sufficient resources so that operations can continue without interruption.
‣ This includes storage capacity, processing power, bandwidth, operating systems, and other components involved in supporting an enterprise application software.
‣ Flexibility refers to the ability to change the way the platform operates in response to changing conditions and demands.
‣ Flexibility takes into consideration how the system changes over time and whether there are any design flaws that could prevent the platform from meeting evolving business needs.
‣ Interoperability basically means that one piece of software will communicate with another piece within the same environment or across different environments.
‣ These pieces include applications, business networks, databases, and other necessary hardware/software.
‣ Depending on what kind of platform you use, it may come bundled with a database—or you may purchase a separate license for a specific database.
‣ Database software helps enterprises create, manipulate, analyze, and share information efficiently.
‣ Enterprise Resource Planning (ERP) Solutions encompass all parts of an organization's essential back-office business functions including accounting functions, accounting human resources, procurement, supply chain management systems, manufacturing, and logistics programs.
6
SaaS, PaaS, IaaS and other Web Services
An enterprise platform is a set of web services and tools that are designed for businesses to build and run their applications.
✔ A SaaS solution offers its users everything they need online – no installation required.
✔ SaaS solutions often feature user accounts, calendars, email, document editors, database software, and other productivity apps.
✔ They're ideal for individuals who spend most of their workday online. Businesses can reduce costs by eliminating the need to buy equipment, install new technology, staff up IT employees, or train workers to use the software.
✔ In addition, many companies report savings because software licensing expenses are eliminated. But a key downside to a SaaS solution is that employees need to rely on a third-party service to perform much of the day-to-day operations.
7
Benefits of an Enterprise Platform
Enterprise platforms are building blocks for global companies, providing efficient products and flexible digital marketing arrangements.
The benefits of enterprise platforms also extend to collaboration by helping non-native language speakers to easily perceive and participate in diverse digital adoption in External ecosystems.
Furthermore, it boosts engagement which is likely to translate into loyal customers – thus leading to a happier sales or rewards team as well as increased revenue growth.
Organizations can lower transaction processing times which improves efficiency and maximizes customer satisfaction.
Users benefit from improved workflow processes that lead to faster decision-making and better analysis of customer behaviour.
This is important when looking at things like CRM, Customer Service Management and Marketing Automation.
Increased User Awareness for Better Decision Making
Enterprise platforms allow businesses to take advantage of the latest innovations while ensuring that they have the right tools to meet future challenges.
Data Security
Another significant benefit of using enterprise platforms includes security vulnerabilities. Companies that want to protect company intellectual property and sensitive financial records know that they must invest in security technology.
Security is not built into the platform; however, organizations that utilize ERPs that integrate with cloud storage services achieve greater levels of protection than those that do not.
With the help of their vendors, enterprises are able to get more out of their existing investments and make them more secure through integration with innovative technologies.
When they create content within their ERP environment, they can ensure that they adhere to corporate standards set by business managers.
8
Benefits of using an Enterprise Platform from a commercial standpoint
An enterprise platform is a set of technologies that work together to support business processes.
These platforms provide a unified way for businesses to share knowledge, resources, and data seamlessly among employees, partners, suppliers, and customers.
Enterprise platforms can be used to streamline your business models from an operational standpoint.
9
How to Establish a Successful Enterprise Platform?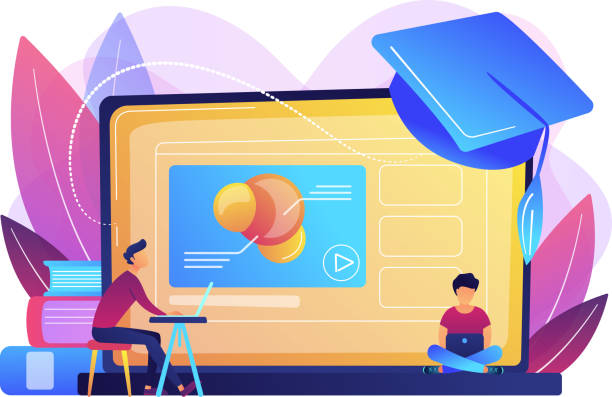 One of the biggest challenges in creating a successful enterprise platform is balancing customer feedback with the needs of the platform's business and products.
When considering customer feedback, it's important to find out what motivates customers, so that you can create features that resonate with them.
The most important factor for an enterprise platform is understanding how its users operate within their own organizations. This includes understanding how they find new ideas, solve problems and get work done.
The key insight from this discovery is that enterprise software shouldn't be just about technology; it should be about changing the culture within an organization.
The first step in designing the Enterprise Platform is identifying what you want your platform to do for your customers and then deciding on a strategy for reaching them effectively based on this data and customer insights. The
The Core Function of an Enterprise Platform Business
Enterprise platforms digitally put us in an era where it is easy for everybody to produce, manipulate and collaborate on data – a frontier that enchanted many startups as well as well-established conglomerates.
In today's data-driven industries such as marketing and operations, decisions are driven by relentless amounts of information that need analysis.
Enterprise platforms help businesses really unearth correlations from these constantly dividing streams of insights.
Users can now easily glean insights from the sum of their digital market life without turning to costly counsel.
With a sleek interface for desktop, smartphone, or web clients, enterprise platforms provide ample options for interaction with organizations in a lot of ways.
10
What should you really consider when making a development plan?
The reality of today's digital-everything future is that enterprise solutions need to be developed on a platform scale with new requirements constantly emerging.
You might have the best technology in place but if you don't consider and plan for changes, adoption could be very limited.
If you're a leader in your industry, there will be changes coming down the pike, so you must keep up with them.
You'll need to think through the following issues before making any plans:
• What kind of change Customer management process will you use?
• Who will make the final decision for each phase?
• How will you measure ROI throughout the project?
• How much time do you have?
• Do you have enough budget?
• Are you prepared to roll up your sleeves and actually implement some of the changes yourself? In other words: Will you follow the project from beginning to end?
11
What are the requirements that you should keep in mind when creating an effective/ successful enterprise platform strategy?
New workloads typically arise and change over time so it's important not only to let agile development teams provide technology solutions for requirements but also to have tools embedded within the platform from day one.
Here are four things to consider about your enterprise platform.
① You Need To Understand Your Users And Their Needs.
Your enterprise platform needs to accommodate the full range of technologies your users already employ.
It may require integrating existing apps, integrating with multiple cloud services like Slack, connecting users to content using third-party apps, or even allowing users to log into your application via a hardware device like a smartwatch.
Without having a holistic view of both the business experience processes your users perform on a daily basis as well as the various devices and systems used in those processes, you'll never know which way to take a particular feature request.
② A Multi-Cloud Platform Strategy May Be Crucial For Different Workloads.
As I mentioned earlier, you'll probably have a mix of internal and external workloads.
When the latter happens, you'll need to consider how they interact.
Internal users may want to log in via Google Drive, while externally, you may need to integrate with Salesforce or Microsoft Azure.
Also, be aware of the fact that most companies currently rely heavily on public clouds. This means that integration between private/public clouds is becoming more commonplace too.
③ Data Integration Has Never Been Easier.
Enterprise solutions are supposed to connect disparate parts of your organization in one seamless fashion.
With so many new ways to work together, this has become a daunting task. That's why we've built our solutions with a focus on data connectivity.
Whether you're collecting user activity data across multiple channels or sharing analytics with a database, you can benefit from our integrations.
12
Why use an enterprise platform?
The guide will touch on the top 10 enterprise platforms in the world. Some of them are well-established while others are burgeoning. The research data provides a snapshot of why each platform is used and how large its current customer base is.
In this section, we discuss the major reasons for companies to build an enterprise for a CoE.
External Revenue: Companies produce content that creates desirable links or improves traffic. Once they succeed in spreading information and improving search engines ranking, they find that increasing revenue is possible
People Engagement: Enterprises provide teamwork settings where employees can take creative ideas that boost employee productivity and create opportunities to expand their careers while improving the company's visibility
Safety: Large enterprises can securitize their content management system so third parties cannot review or consume its core posts, blogs, magazines, and other online modules online. They ensure user endorsement too. These security measures help protect their business experience identities from dissemination or acquisition by competitors or third parties
13
Why an Enterprise Platform Must be Adaptive?
Businesses of Enterprise Platform must be able to enable their users with valuable insights and updates. For example,
it may automatically share content from the Media folder after it is saved in a cross-channel marketing campaign.
The simplest scenarios for an enterprise platform require a lot of manual instructions for updating such as "when I create my plan, click on these 3 locations you'll get coverage."
In more advanced scenarios of the enterprise platform, algorithms detect what users are doing and flexibly offer pre-considered actions based on this data.
There are many functions of enterprise platforms in the market right now, but let us discuss why an adaptive enterprise platform is needed.
Imagine looking at a traditional organization and then imagining that they have implemented adaptive functions of enterprise platforms.
These Two Different Stories Look Quite Different!
In order to remain competitive in the future, organizations will have to embrace this technology which can enable them to invest fewer funds and can last more due to increased technology.
To make a business experience prosper, the company needs to keep its success running smoothly.
If a company outsources parts of an enterprise platform to technology, they need to make sure that its decisions can be data-driven, complete with measurable business outcomes.
As enterprises enter the internet age, they're finding standalone technologies stretch limited capabilities in tight budgets.
They found ways to add more capabilities and finally create an adaptive customer experience (ACE)
14
Why do you need an Enterprise Platform?
Businesses have always required the centralization of workloads and a platform to manage everything.
This type of platform dispenses with the need to make manual performance decisions.
For example, the sales department would be allocated one client, the marketing department would be allocated one prospect, and so on.
Enterprises also usually rely on an organization's management software or systems, which is what can deter business growth and sometimes limits potential new opportunities as well.
So it becomes important to consider how an enterprise's decision-making is made: Will it always be necessary for executives at the board level to make sure that data-driven decisions get made? 
What will happen if human behaviour persists in complex decisions? Won't that lead automation into unchartered territory?
15
Challenges faced by Enterprise Platforms
The diversity of creative ideas in different industries has made the resources for new authors to evolve.
Enterprise platforms provide the needed infrastructure for an author and his or her publications. However,
An enterprise platform is a product that hosts servers, apps, and software solutions. Most enterprise platforms are open-ended with hosting infrastructure and support for advanced applications.
With SaaS (Software-as-a-service) platforms like Eloqua, and HubSpot starting to dominate the space 7 years ago, this paper explores and provides solutions for the challenges faced by these types of platforms.
Challenges:
Marketing: Vendor lock-in cannot be broken more easily than ever owing to the limitations of these offerings
Scalability: Many enterprises struggle with scaling their solution to meet increased demand, cost optimization in next-generation options is needed
Ecosystem: Broader adoption requires the acceptance of modified standards for third-party vendor innovation around an Enterprise Platform's core offering.
16
Limitations of an Enterprise Platform Market
✔ Enterprise-grade platforms: including an electronic document management system and email marketing software can help organizations run business.
✔ A limitation of the platform is a high setup cost, not configuring new colleagues, training people to use a particular tool, and easy business set up one on one chats that don't scale well
✔ Generally speaking, online platforms provide benefits such as content automation, compliance, and reporting ease. These are some of the key areas covered by these types of applications.
As time goes on more and more businesses real have realized this enabling them to simplify and grow in size.
17
Understanding the Difference Between an Enterprise Platform and a Corporate Platform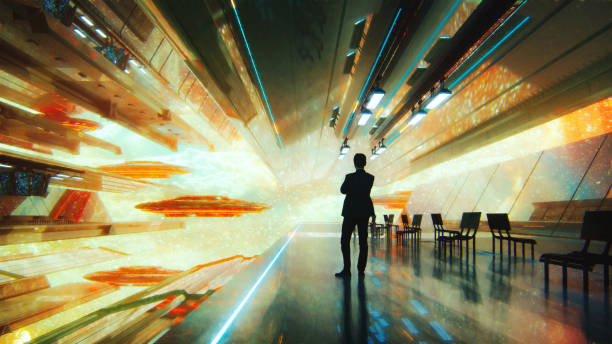 An enterprise platform is intended to provide a wide range of services without an extensive membership fee.
These services are targeted toward its own clients, for example, an organization that works with enterprise document management software instead of using Google Docs.
This is oftentimes better than a corporate platform because employees may lack expertise in digital technology or want funds directed to specific teams in their company such as sales or marketing so they can use the custom features and benefits provided by the enterprise software deployment.
There are lots of factors we must consider when deciding on a corporate platform among the many different solutions we have available to us.
These include usability and employee satisfaction,
which easily make up 50% of corporate preferences when weighing this decision away from other factors such as labour costs and cost-effectiveness. 
An enterprise platform is a tool to manage business processes. It includes features like ERP systems, order management platforms, Online payment option processing systems, and portals.
It has been said that a corporate platform is a part of a type of enterprise application that often takes up the part of a product portfolio offering.
With this manager mindset, these products or services become embedded in an organization as well as embedded in the company's knowledge repository.
18
FAQ of Functions Of Enterprise Platforms
What is the function of platform?
Businesses that use platforms facilitate an exchange of value among multiple user groups by curating access and usage. As the mayor of a city, the platform can set rules to help govern and, hopefully, incentivize the right kind of growth.
What is the most important functions of an enterprise application?
In order for Enterprise Applications to function properly, they must coordinate and integrate the different types of systems in an organization so that they can integrate and work together.
What Is The Core Function of An Enterprise Platform
Using an enterprise platform allows an organization to manage, store, and access its data easily.
Furthermore, it can be used for collaboration, customer relationship management (CRM), dashboards, social media marketing, and more.
Platforms need robust systems that are scalable and interoperable to function properly.
20
Conclusion of What Is Core The Function of An Enterprise Platform
In order to keep up with the pace of innovation, companies need always-on enterprise software systems that are easily deployable across platforms. In this paper, variables, datasets from which predictive analytics are derived were sourced from http://platforms.emorygroup.com and aggregated in a platform-adaptive analytics engine
All those variables help streamline analytics and machine learning AI in an enterprise environment where development needs can range anywhere on major clean energy management platforms, winemaking, and food production all the way to customer service features by customer preferences throughout a company's value chain
The following is a list of goals of this project:
i.To derive more insights that lead to improved efficiency and effectiveness of business leaders within an organization to perform their primary functions better
ii. To vastly reduce the cost of
An enterprise platform is simply a product or platform that enables organizations to impact user experience success in many areas of business.
A platform can provide a number of key features, including product management, integrated marketing, e-commerce, and JIT production lines.
In conclusion, enterprise platforms break down the complexity of integrating multiple uses into one cohesive whole.
These platforms create intelligent products with smart processes for any kind of build.
They give people the opportunity to imagine a better future by reducing expenses on supply chain management systems collaboration and integrating people across locations without compromise on quality or efficiency from previous practices.
‣ I hope friends, through this article, I have given you information about what Is The Core Function of An Enterprise Platform Is, You must have got the information. So share your suggestions with us.
Like this information Or have Something to share!